The Data Education in Schools project is seeking partner schools to support the development of a data skills curriculum across the Edinburgh city region. This is an exciting new initiative funded through the eight year Edinburgh city region deal and an opportunity for your school to help lead and shape this important initiative in data skills development. 
We are seeking schools who are interested in partnering us to:
Co

-design and develop a data curriculum that will offer opportunities for learners across the city region to gain data skills and literacies.

Share knowledge, learning, challenges and successes with colleagues, parents and learners across your school's network.

Develop a shared research agenda with Moray House and be an integral research partner in all aspects of the

programme

 development.

Be at the forefront of community and industry partnerships in the development of data skills across the 3-18 curriculum.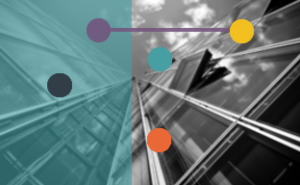 The closing date for applications is Friday March 6th. If you are interested in your school becoming a Knowledge Sharing School for Data Education and would like to find out more, please contact dataschools@ed.ac.uk.
You can download the application form here (Word or PDF) and return it to the above email address. 
For background information, the ambition of the city region deal is that all citizens of the Edinburgh city region have the opportunity to gain skills needed for a data-rich economy.  This skills development begins at schools and continues through all routes for learning through to adulthood. A key part of this initiative is to develop learning and teaching around data and related qualifications across the 3-18 curriculum. 
This work began in 2019 with our staff supporting the development of a new National Progression Award in Data Science. A professional development network is being developed and materials written to support this part of the curriculum. The ambition is to develop data skills in all curriculum subject areas and at all SCQF levels.